Agricultural Rock Wool Index:
Water absorption rate: >600%.
PH Value: 6-8.
Fiber diameter: <7u.
Organic matter content:1.5-2.5%.
Shot content (granule diameter≥0.25mm): ≤12%.
Specification size:
Type: Seedling cubes.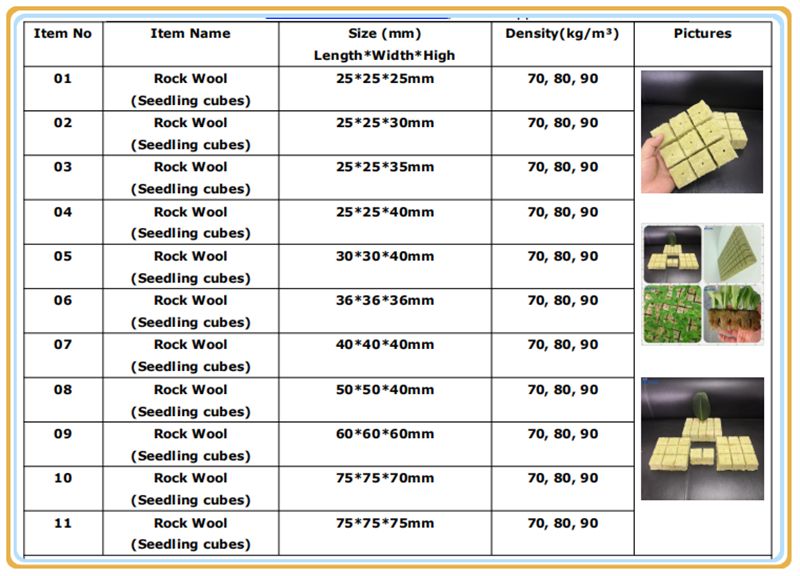 Application: Widely utilized substrate in Commercial horticulture/Greenhouse planting/Farm planting.
Production of crops as diverse as tomatoes, melons, cucumbers, peppers, strawberries, herbs and cut flowers and so on.
Advantage for using Rock wool for growing:
1. It has a large water retention capacity, and also holds sufficient air. It holds a lot of water which gives you an advantage against power or equipment failures.
2. It is available in multiple sizes and shapes for various hydroponic applications.
3. Rock Wool is also durable, it doesn't readily fall apart or break down.
4. Insect Free.
5, Its physical structure prevents inspection of roots.