Specification size:
Each Set seedbed Width size Have:
1, Width: 0.914 M.
2, Width: 0.71 M.
3, Width: 1.22 M.
4, Width: 1.53 M.
5, Width: 1.65.
6, Width:1.7 M.
7, Width: 1.8 M.

Each Set Seedbed Length size:
Can according to customer need to Make.
( If too length, Can be joining together to more Length).
Each set Including the complete set of Fittings, Please know).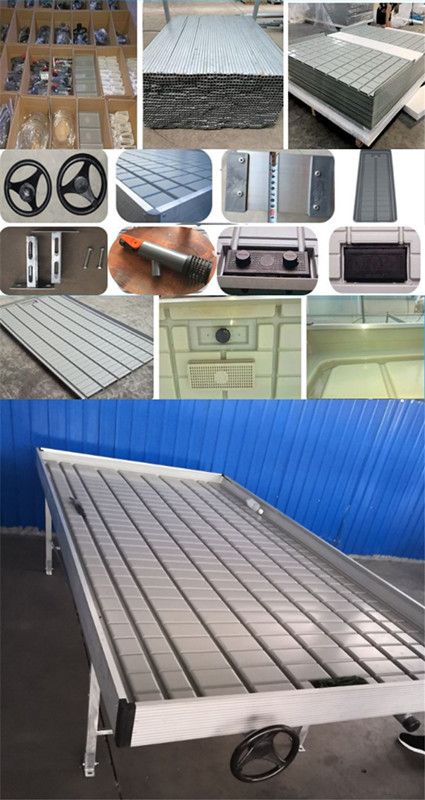 Product Feature:
(1), Made from durable , high impact ABS plastic with UV resistance for longevity.
(2), Labor savings and cost effective.
(3), Gradation inside to accurately assess optimal water lever.
(4), Floors are dry, avoiding accidents.
(5), Plants are watered evenly, reducing losses due to poor watering practices.
(6), Versatile system.
(7), An entire acre or more can be watered automatically and efficiently.
(8), System can water any of our wide line of retail EBB-FLOW benches.
(9), Plants can be fertilized as they are being watered.