Specification size:
Type: Three Layer Vertical Water Cycle.
Length: 75CM.
Width: 24CM.
High: 108CM.

Planting Holes quantity: 36 holes.

Planting holes Diameter: 60mm.
( Including Hydroponic box with cover, Net cups with hydroponic sponge , Electric water pump, And some water pipes and fittings, And Roller Stents).
Can Normal Application.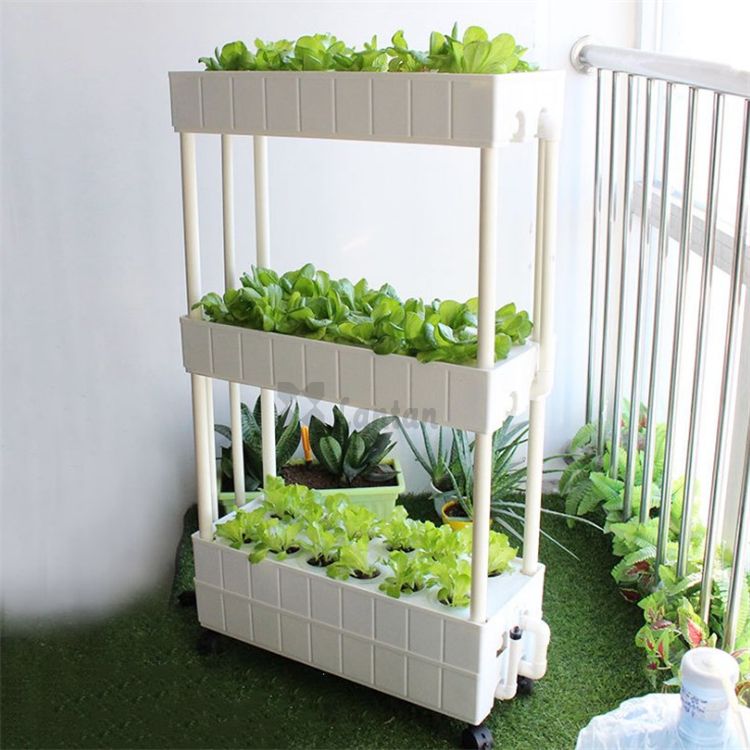 Advantages of Hydroponic Equipment:

1, Soilless culture ( No bacteria, No worms).
2, Vertical planting ( Efficient use of space).
3, ABS raw material production, Health and environmental protection, Sturdy and durable.
4, Corrosion resistant, Compressive strength, Acid resistance, alkali resistance.
5, UV protection.
6, Low friction coefficient, high value of utilization.