Specification size:
Model: Type 1 size.
Single box size:
Length: 40CM, Width: 40CM.
Outside High: 23CM, Inner High: 15CM.
Used some Planting box Any assembly:
(Square Type/ Long Rectangular Type /Tower Type/ Stairs Type And Others Type).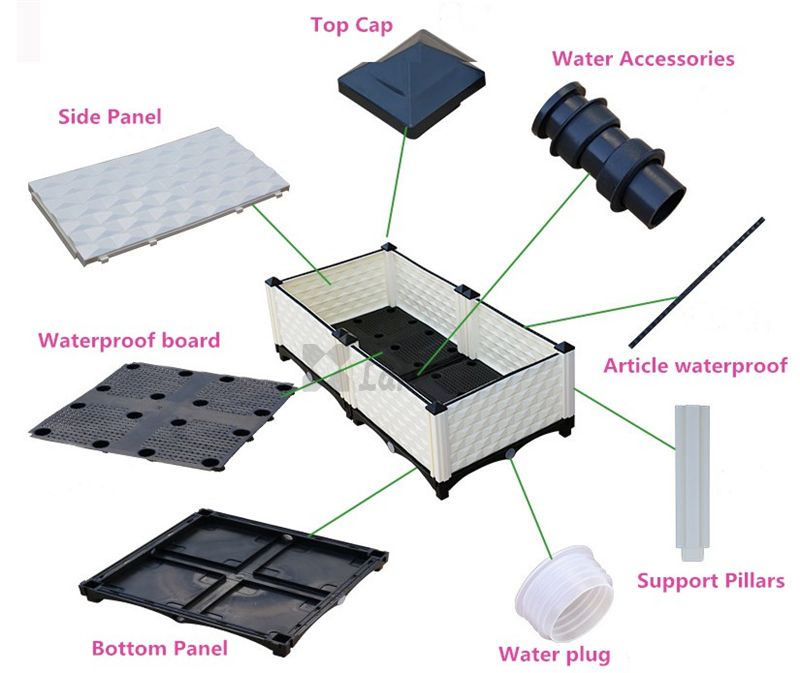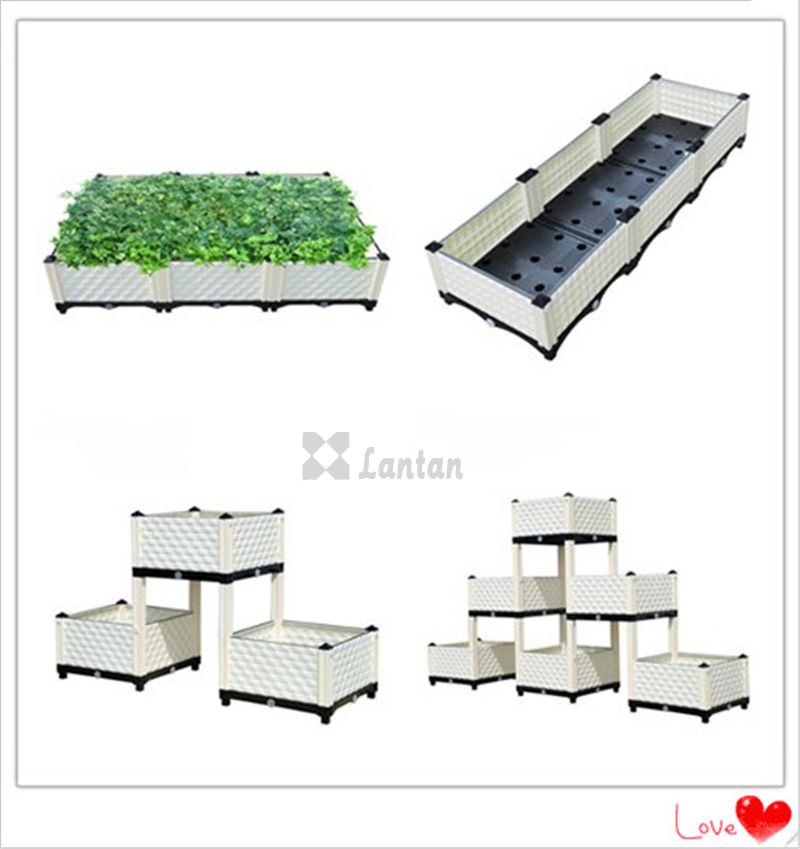 Product Application Scenario And Planting:
Terrace garden, Office, Home furnishings, Home gardening, Garden nursery, Hotel and So on.
Planting: Cucumber, Tomato, Towel gourd, Balsam pear, Lentil and others.
Planting: Cabbages, Lettuce, Chinese cabbage, Bitter lettuce, Pepper and others.
Planting: All kinds of Flowers.
Product Features:

(1), Corrosion resistant, Strong and Durable.
(2), Acid resistance, alkali resistance.
(3), UV protection.
(4), Low friction coefficient, high value of utilization.
(5),Automatic suction, Breathable.
(6),Out of shape not easily.